Two SIIRE Students among the 2017 Class of Razorback Classics
Two SIIRE Students among the 2017 Class of Razorback Classics

The Arkansas Alumni Association recently announced the 2017 Class of Razorback Classics. The students were selected as the top 11 male or female graduating students at the University of Arkansas. This is the pinnacle of the Arkansas Alumni Association awards program that started in the fall with hundreds of nominations. The selection committee of over 100 alumni and administrators judged each applicant based on academic excellence, leadership and campus or community involvement. This award looks at the entire student experience, said Ryan Miller, associate director for student and young alumni outreach. Seventy-one graduating seniors were selected in the fall as the Class of 2017 Seniors of Significance. These students resubmitted their applications this spring and these 22 students rose to the top as this year's Razorback Classics.

Among those selected were two recent SIIRE graduates:
Ashleigh Hegwood of McKinney, Texas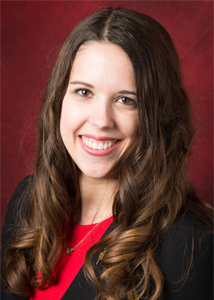 During her career at the University of Arkansas, Ashleigh participated in the Walmart Merchant Talent Program. She also completed three internships working as a Walt Disney World Industrial Engineering Professional Intern, a Frito-Lay Supply Chain Intern, and a John Deere Performance and Reliability Engineering Intern.
Ashleigh also served as President of the Big Brothers Big Sisters on campus, and as the Public Relations Committee Chair for Delta Gamma. She served as Project Manager for her Senior Design Team in Industrial Engineering and was recognized with the Best Presenter Award for her presentation.


Britney Washington from Little Rock, Arkansas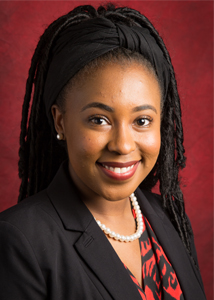 Britney completed her undergraduate research work with Koch Institute for Integrative Cancer Research at MIT. She also completed a Community Service and Development Project in Dangriga, Belize.
She was recognized by the Alpha Kappa Alpha Sorority, Inc. as a Leadership Fellow and served the Multicultural Center for Diversity Affairs as a mentor. Britney also served as Membership Chair for the National Society of Black Engineers
A National Action Council for Minorities Scholar and Engineering Career Awareness Program Scholar, Britney worked as a Resident Assistant for University Housing during her educational career.


_______
The goal of the SIIRE project is to increase the number of students that complete a bachelor's and master's engineering degree program with experience to tackle real-life problems in industry. SIIRE provides students a structured pathway to success starting as early as the sophomore year and continuing on through graduate studies. Integrated industry-based internships, on-campus university-based research and renewable scholarships provide the cornerstones of the SIIRE program.
This program advances the discovery and dissemination of research that bridges undergraduate experiences with the attainment of graduate engineering degrees. Furthermore, it strengthens industry partnerships and develops highly trained workforces, by systematically creating a pipeline of diverse engineering professionals.
The full announcement can be viewed here.
April 13, 2017