Former SIIRE Student Selected as NSF Graduate Research Fellow
Former SIIRE Student Selected as NSF Graduate Research Fellow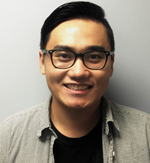 Alex Khang of Prairie Grove has received a National Science Foundation Graduate Research Fellowships for the upcoming academic year. The highly competitive awards are made to students in science, technology, engineering and mathematics and recognize academic excellence and the potential contribution that they will make to their field and to society at large.

The fellowship is worth $34,000 per year and can be renewed for up to three years. Along with the renewable stipend, the institution will receive $12,000 per year to offset tuition costs.

"When our students receive highly competitive awards like the NSF Graduate Research Fellowships, I am reminded just how remarkable University of Arkansas students are. Not only are they intellectually curious and academically ambitious, but they also want to give back to their communities," said U of A Chancellor Joseph Steinmetz. "The National Science Foundation recognizes outstanding students who are going to pursue research careers in a STEM field, but it also looks for those researchers who have an interest in the broader impacts of the work they do."

Alex graduated in 2016 with an honors degree in biomedical engineering from the College of Engineering. While an undergraduate, he researched Janus-type, polymer-protein nanofibers under the direction of Kartik Balachandran, assistant professor of biomedical engineering. Khang is currently pursuing a doctorate in biomedical engineering at the University of Texas at Austin.


The full announcement can be found here.
10 Questions for Alex Khang, NSF Graduate Research Fellow
April 13, 2017