Two SIIRE Students Selected as Seniors of Significance
Two SIIRE Students Selected as Seniors of Significance
The Arkansas Alumni Association honored its fourth class of Seniors of Significance during a reception at the Janelle Y. Hembree Alumni House on Dec. 1. A total of 71 graduating seniors, commemorating the university's founding date of 1871, were recognized. During the reception, the Seniors of Significance received a special gold honor cord to wear during graduation.

The 71 students were selected from more than 600 nominations and represent each University of Arkansas undergraduate academic college. These Seniors of Significance were selected based on their academic achievements, leadership skills and extracurricular campus and/or community activities.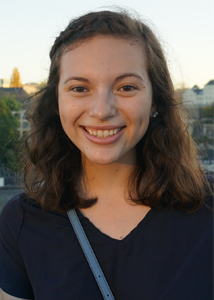 Stephanie Sandoval is an ECAP electrical engineering student from Springdale, Arkansas. Throughout her undergraduate degree, she has served as vice president and eventually president of the student chapter of the Institute of Electrical and Electronic Engineers (IEEE) as well as the Society of Hispanic Professional Engineers (SHPE) junior co-chair. In addition to her research, Stephanie participated in an REU at Tennessee Technological University following her freshman year. She has also interned for Sandia National Laboratories, working remotely with them throughout her junior year. Stephanie has recently returned from a semester study abroad in Denmark where she was able to continue her engineering coursework while exploring the world. Stephanie has volunteered with FIRST Robotics both in the US and during her time in Denmark. Upon graduation, Stephanie would like to pursue her PhD in materials science from either Georgia Tech or the University of Michigan.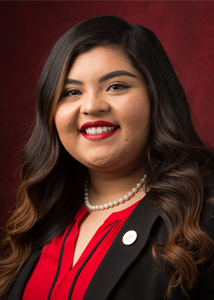 Iliana Hernandez is a senior Chemical Engineering student born in San Salvador, El Salvador. She currently serves as the Recruitment Chairwoman for Hermandad de Sigma Iota Alpha, Inc. For the past few years she worked at the Honors College as an Administrative Assistant welcoming prospective students. She has also served as a Peer Mentor for the Freshman Engineering Program, Recruiter for the College of Engineering, and President of the Society of Hispanic Professional Engineers. She credits her success to enrichment opportunities like the Honors College PATH Program, The Engineering Career Awareness Program (ECAP), and the Student Integrated Intern Research Experience (SIIRE). During her time at the U of A, Iliana gained hands on engineering experience through internships with L'Oreal USA and PepsiCo. After graduating in May 2018, she plans to pursue her Master of Science in Operations Management while working full-time at PepsiCo. Regarding the honor of Senior of Significance, Iliana had this to say: "Significant are the relationships, accomplishments, and memories I have made throughout my time here at The University of Arkansas. This award is simply a reflection of those who have supported me along the way. I am honored to be named a 'Senior of Significance' of my graduating class and can only hope this recognition serves as a testament que, "Sí, se puede!"
The full Newswire article about the Seniors of Significance can be found here.


1/31/2018