SIIRE Seniors of Significance 2019
SIIRE Seniors of Significance 2019
Three SIIRE students were among the seventy-one recognized by the Arkansas Alumni Association on January 31st, 2019. This was the fifth class of Seniors of Significance recognized with a reception at the Janelle Y. Hembree Alumni House.
Seventy-one graduating seniors, commemorating the university's founding date of 1871, were recognized. During the reception, the Seniors of Significance received a special gold honor cord to wear during graduation as well as a Senior of Significance certificate. More than 250 people attended including the honorees, their parents, University of Arkansas faculty and staff, as well as leadership from the university and the association.
The 71 students were selected from more than 500 nominations and represent each University of Arkansas undergraduate academic college. These Seniors of Significance were selected based on their academic achievements, leadership skills and extracurricular campus and/or community activities.
Seniors of Significance are now eligible to update their applications to be considered for the Senior Honor Citation program, now in its 54th year, and the Razorback Classics program.
Kristianna Jones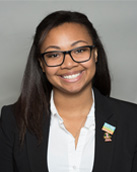 Hailing from Frisco, Texas, Kristianna is a 2018 graduate of the Biomedical Engineering Department. During her time at the University of Arkansas, she was involved in the Engineering Career Awareness Program (ECAP) and Student Integrated Intern Research Experience (SIIRE). She also held leadership roles in the National Society of Black Engineers (NSBE) and her sorority, Alpha Kappa Alpha Sorority, Incorporated (AKA) and worked multiple internships. After graduation, she began her job as a Supplier Quality Engineer with Edwards Lifesciences.
Ikenna Egbosimba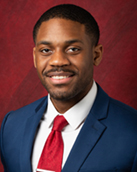 Ikenna will receive his degree in Electrical Engineering. As a student he was heavily involved in minority student organizations such as the National Society of Black Engineers. He served as the Chapter president for the UARK Chapter in 2016-17 and worked as a regional NSBE officer as well. He also was very committed to volunteering in the community through his fraternity, Kappa Alpha Psi Fraternity, Inc.
Ikenna was also a recipient of ECAP, the SIIRE scholarship, Gilman International Study Award, and the Northwest Arkansas Martin Luther King Jr. Scholarship during his time in undergrad. He completed five internships with four different companies. He will begin full-time position with Accenture as a technology-consulting analyst in Washington D.C. starting the end of February.
Theodore Christian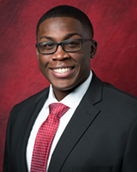 Theodore is a native of North Texas who came to the University of Arkansas to pursue a degree in Mechanical Engineering. Theodore's first year at the university culminated with him being awarded the prestigious Freshman Engineering Student of The Year Award. The award is presented to one student each year selected from the entire First-Year Engineering Program based on a nomination letter, application, and an interview panel consisting of the heads of the engineering departments. Theodore's awards continued with repeat mentions on the Chancellor's and Dean's list for academic achievement as well as being named a 2016 National Scholar from the Office of Nationally Competitive Awards. Along with the SIIRE program scholarship, Theodore has been awarded the Arkansas Academy of Mechanical Engineers Scholarship, The Ronald McDonald House Charities National Scholarship, and the National Society of Black Engineers Corporate Affiliate Scholarship.
During his college career as an undergrad at the University of Arkansas, Theodore has completed over 24 months of internship and research experience. He interned at NASA's Johnson Space Center, L3 Technologies, Georgia Pacific, and completed a Summer Research Experience for Undergraduates.
Theodore has accepted a full-time civil service offer as an Aerospace Technologist, Flight Systems Training and Operations in the Daily Operations and Crew Support Group at Johnson Space Center and will be training to be a vital part of Mission Control. On his awarding of Senior of Significance Theodore said, "It is an honor to receive this recognition; I'd like to thank my family, friends, mentors, and professors for their support and encouragement through the years. Woo Pig!"
The full list of recipients can be found here.