SIIRE Student Chosen as NSF Graduate Research Fellow
SIIRE Student Chosen as NSF Graduate Research Fellow
Four University of Arkansas students – two currently enrolled and two recent graduates – have received National Science Foundation Graduate Research Fellowships for the upcoming academic year.
Each fellowship is worth $34,000 per year and can be renewed for up to three years. The awards are given to students in science, technology, engineering and mathematics and recognize academic excellence and the potential contribution that each student will make to his or her field and to society at large.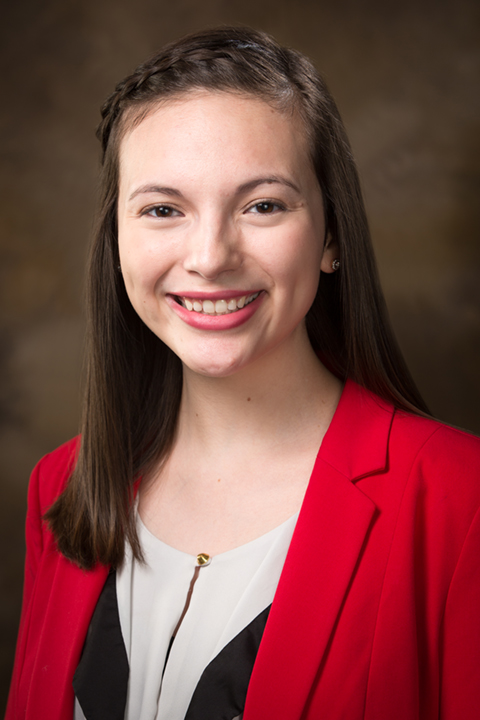 Stephanie Sandoval, from Springdale, is an honors electrical engineering major currently working with Zhong Chen, assistant professor of electrical engineering. During her undergraduate career she has been named a 3M GEM Fellow and worked at the Sandia National Laboratories.
"I am thrilled to have received this fellowship," said Sandoval. "It provides me the freedom to make my research my own and not worry about the grant I am tied to. I greatly appreciate all the support I have received from my mentors in my department and across campus. I know this award will jump start my career in many incalculable ways."
Along with fellowships, each student's institution will receive $12,000 per year to offset tuition costs, bringing the total amount of funding awarded to these four students close to half a million dollars.
"NSF Graduate Research Fellows are incredibly competitive," said Jim Coleman, provost and executive vice chancellor. "The National Science Foundation selects students who have a strong record of research in a STEM field, and it provides remarkable support both financially and educationally. These four University of Arkansas recipients competed successfully with the best this country has to offer in math, science and engineering. They have benefited from dedicated support from outstanding U of A faculty, and they are ready to start the next phase of their preparation for a career in STEM research. We are incredibly proud of their accomplishments on our campus and beyond it. They are clearly exceptional scholars, who will continue to do exceptional work."
The full Newswire story can be found here.